New spaces are designed for home offices
Home routines are currently facing modifications and new patterns of organization. Confinement has brought big changes, with the most prominent one being the new day-to-day life inside the house. Space has been reconverted to give way to unconventional leisure and work areas, especially in small houses where there is no room exclusively dedicated to working hours. Therefore, the three main spaces facing these changes have been the living room, the terrace and the kitchen.
In them, the decoration plays once again an important role: small details can create different rooms and different atmospheres.
LIVING ROOMS: THE KINGS OF THE HOME
The living room, together with the kitchen, is one of the most commonly used spaces on a day-to-day basis. The new context of the confinement has turned it into the great protagonist in terms of office spaces. Its spaciousness and luminosity are its two big points; in addition, it has the advantage that it already features a variety of furniture, which makes the installation of new elements easier.
For a natural touch, it's important to decorate with indoor plants and combine them with Wooda material that adds warmth to the design. Porcelanite Doshas a wide range of porcelain collections inspired by this material, which in addition to creating cosy atmospheres, are more resistant and hygienic thanks to their easy cleaning.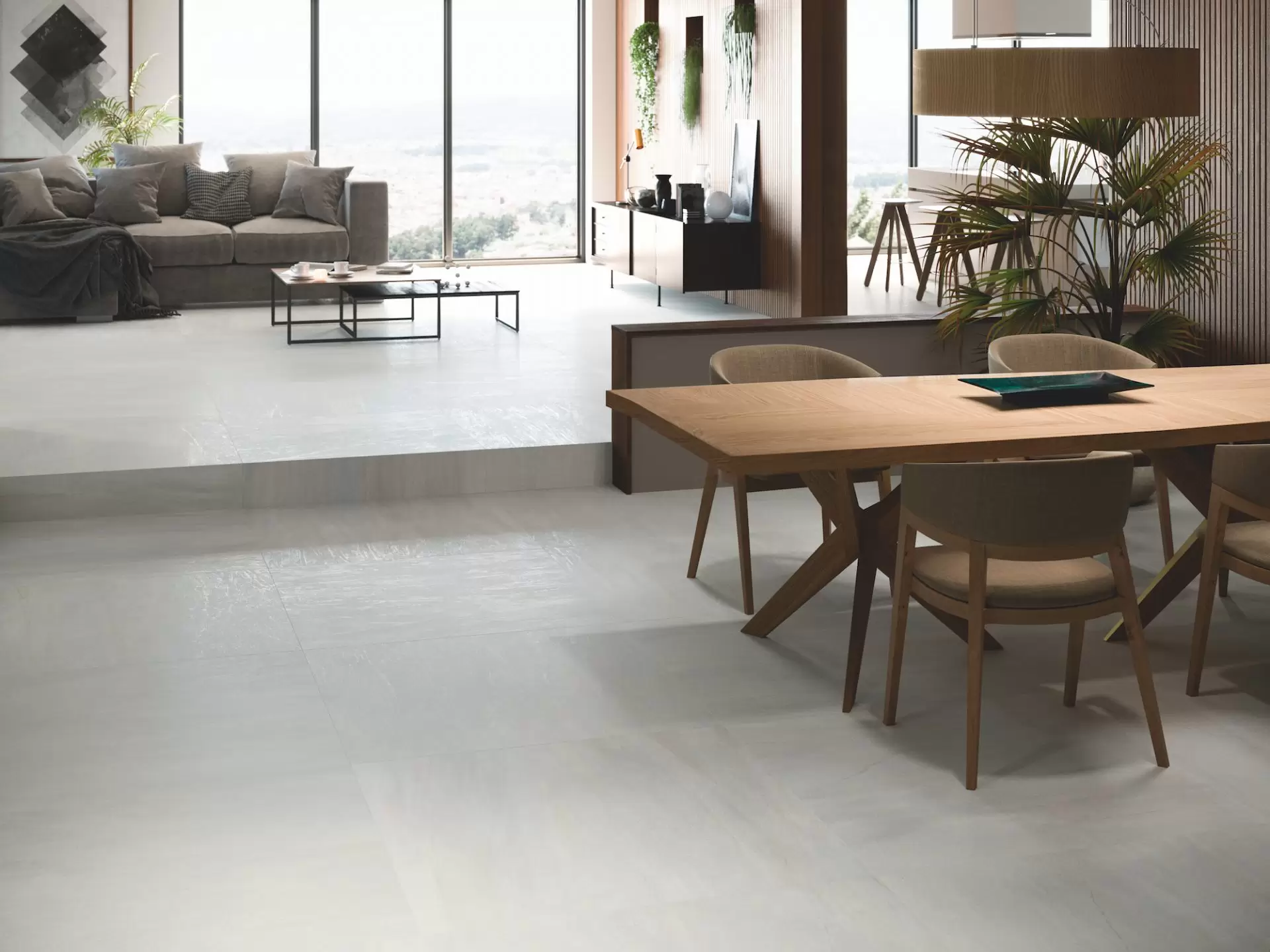 MAKE THE MOST OF YOUR TERRACE
The good weather is here, and having a terrace nowadays is a great advantage. The office can be turned into a outer space, with excellent lighting, which at the same time allows you to enjoy the open air. This is a room that can be used to great advantage. On the one hand, the decoration with plants can be larger and more varied; and on the other hand, there is a greater feeling of spaciousness in the work area thanks to the union of spaces by decorating with the same material indoors and outdoors. Cement, marble, stone and wood are finishes present among the brand's series. For the more daring, there are options with jungle-inspired designs such as those in the Helsinki collection..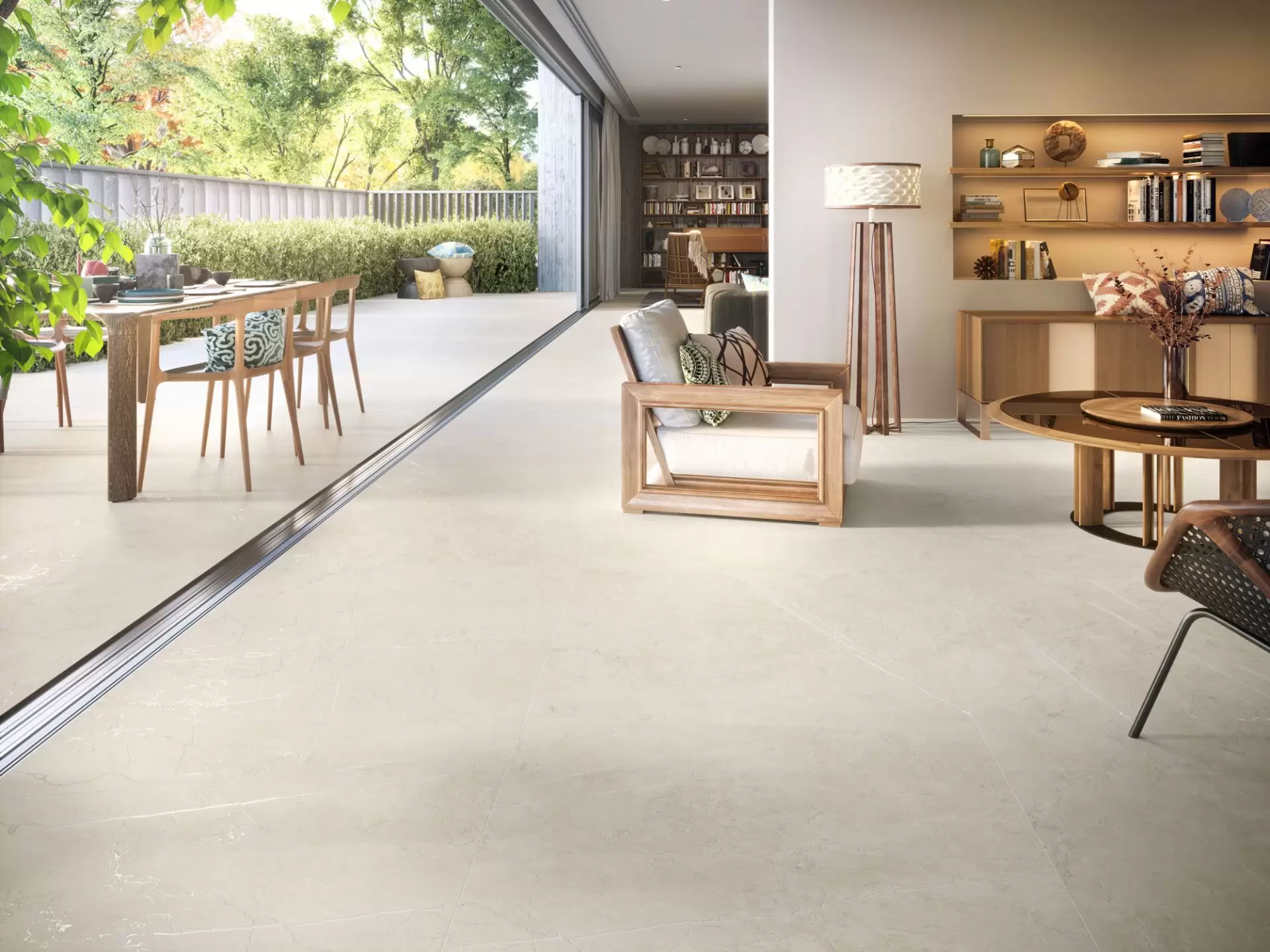 A NEW SPACE TO BE DISCOVERED
The kitchen may be a less common space for teleworking, but open-plan spaces have given rise to this phenomenon: the kitchen counter is the new work table. It has the advantage of being able to combine sitting and standing. On the other hand, porcelain materials make nature-inspired finishes suitable for decoration. Designing kitchens with wood or marble is now possible thanks to the the faithful reproduction of patterns and the possibility of anti-slip finishes.
All of the Porcelanite Dos collections have the advantage that they can be adapted to all spaces and decorative styles at home. Design and redecoration of the new office has to create a tidy and comfortable place, regardless of the space where it takes place.
Porcelanite Dos has great experts in assessment and decoration.