Porcelanite Dos features a wide range of porcelain products suitable for terraces and outdoor environments.
June's arrival is directly related to summer. Temperatures rise and family and social life moves to the terraces, balconies and patios. These are places that have acquired a high significance nowadays and where every little detail turns them into special and cosy rooms.
One of the latest trends in decoration projects is to unify indoor and outdoor spaces. Porcelanite Dos has advanced technology that allows materials such as wood, marble or stone to be faithfully and realistically reproduced. Also, this technology has made possible the development of finishes suitable for outdoor environments, providing the ceramic pieces anti-slip qualities and highly resistant to high temperatures, making them ideal for any room in the house.
Outdoor Ceramic Collections
Wood is a timeless material characterised by the warmth and charm it brings to outdoor environments. The Balmoral series is one of the company's latest additions to this range of materials. Thanks to its NeoSkin finish, the knots and veins so characteristic of wood are captured in the pieces of this collection that is a hit on terraces and lounges.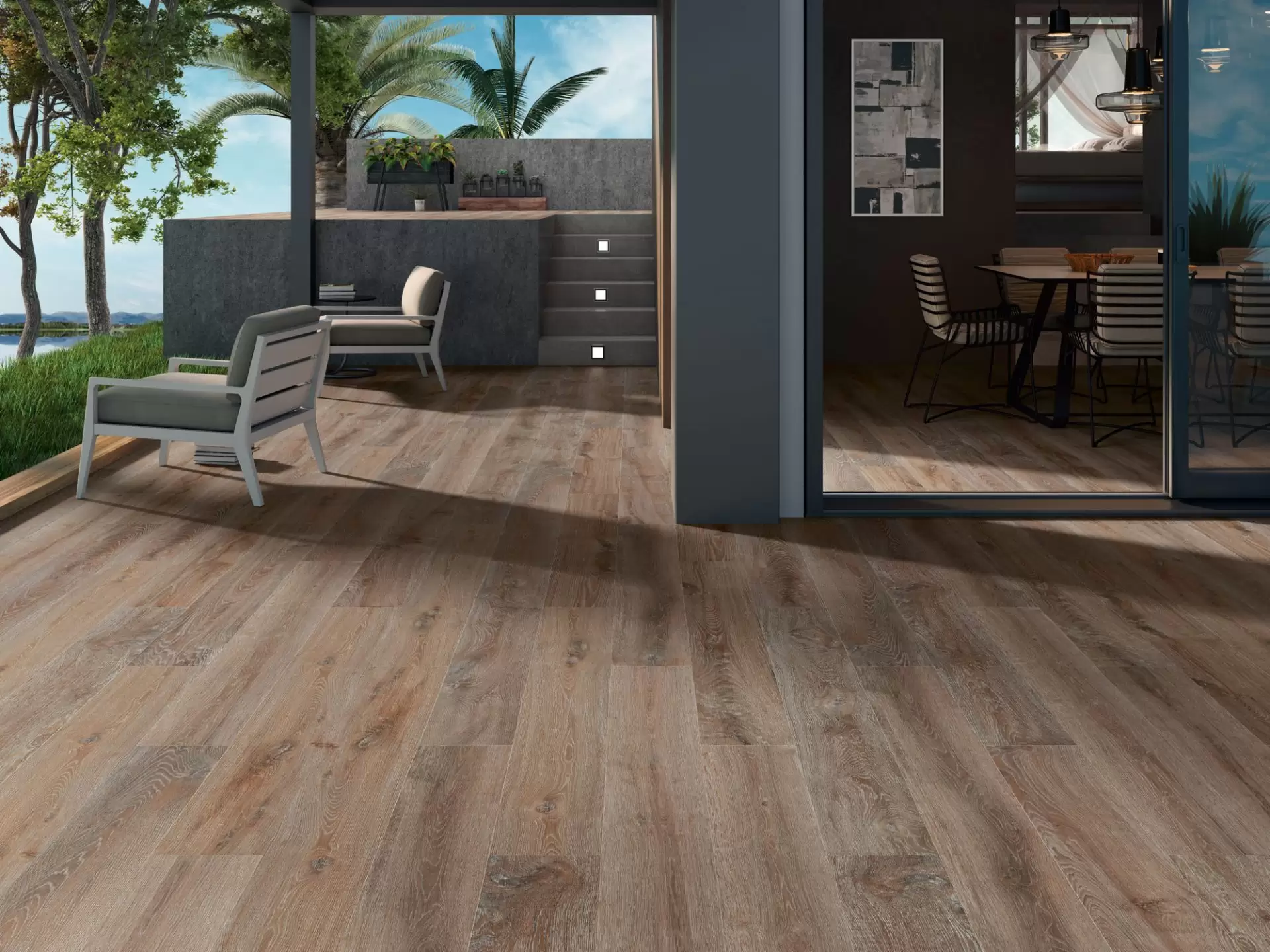 The Cleveland series, inspired by cement, creates atmospheres with an industrial air and a minimalist touch. This material, surrounded by natural elements, can become a perfect ally to design zen atmospheres. It adapts perfectly to interiors and exteriors thanks to its smooth finishes. A bet in decoration that never fails. It is available in NeoSkin finish.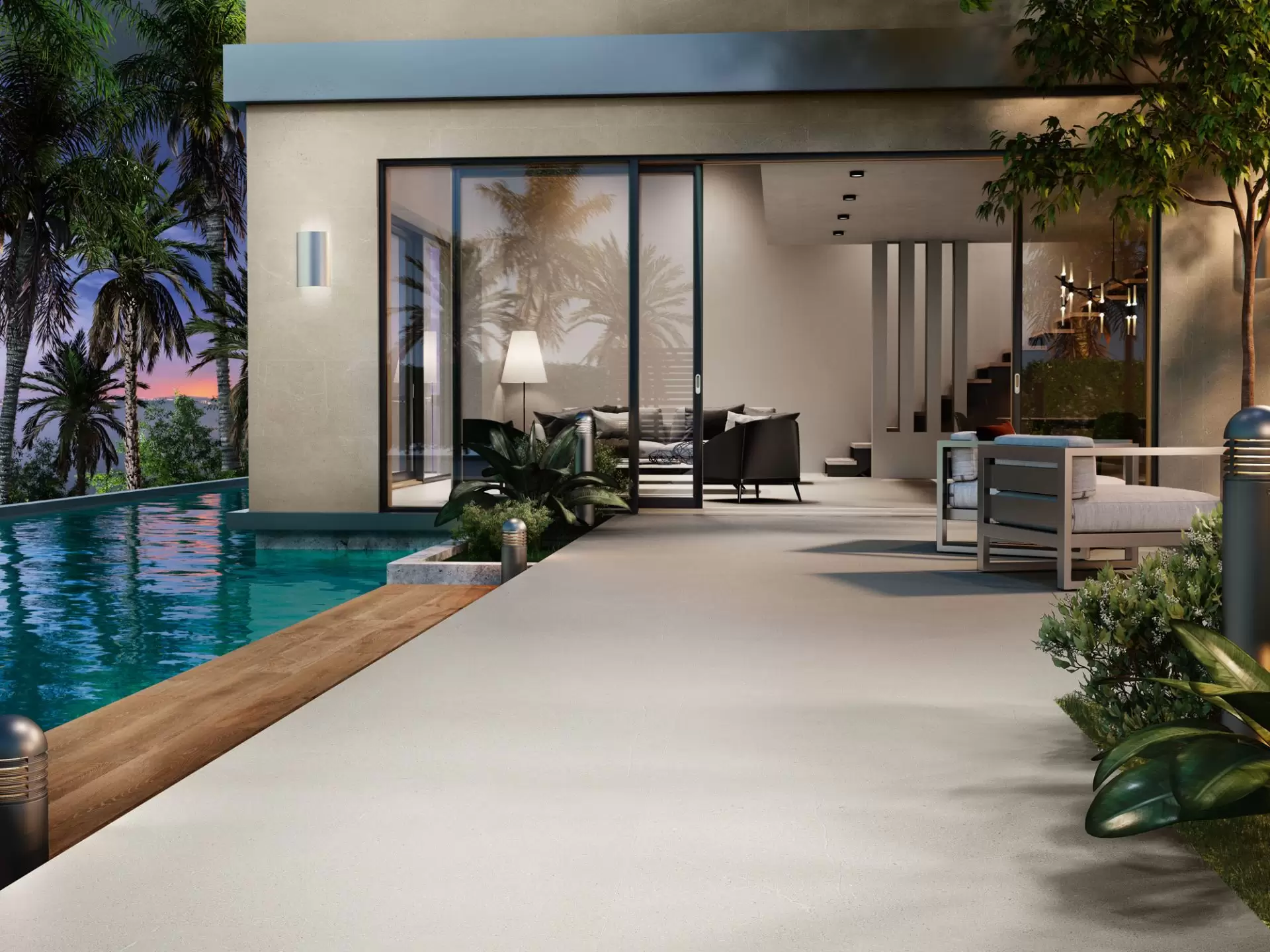 Marble is a material that is gaining popularity for outdoor decoration. Thanks to porcelain collections, such as the Lyon series, inspired by this finish and surfaces created with NeoSkin technology, the beauty of marble and its characteristic veining are ideal for homes looking for a distinguished touch in outdoor areas and to unify the interior space.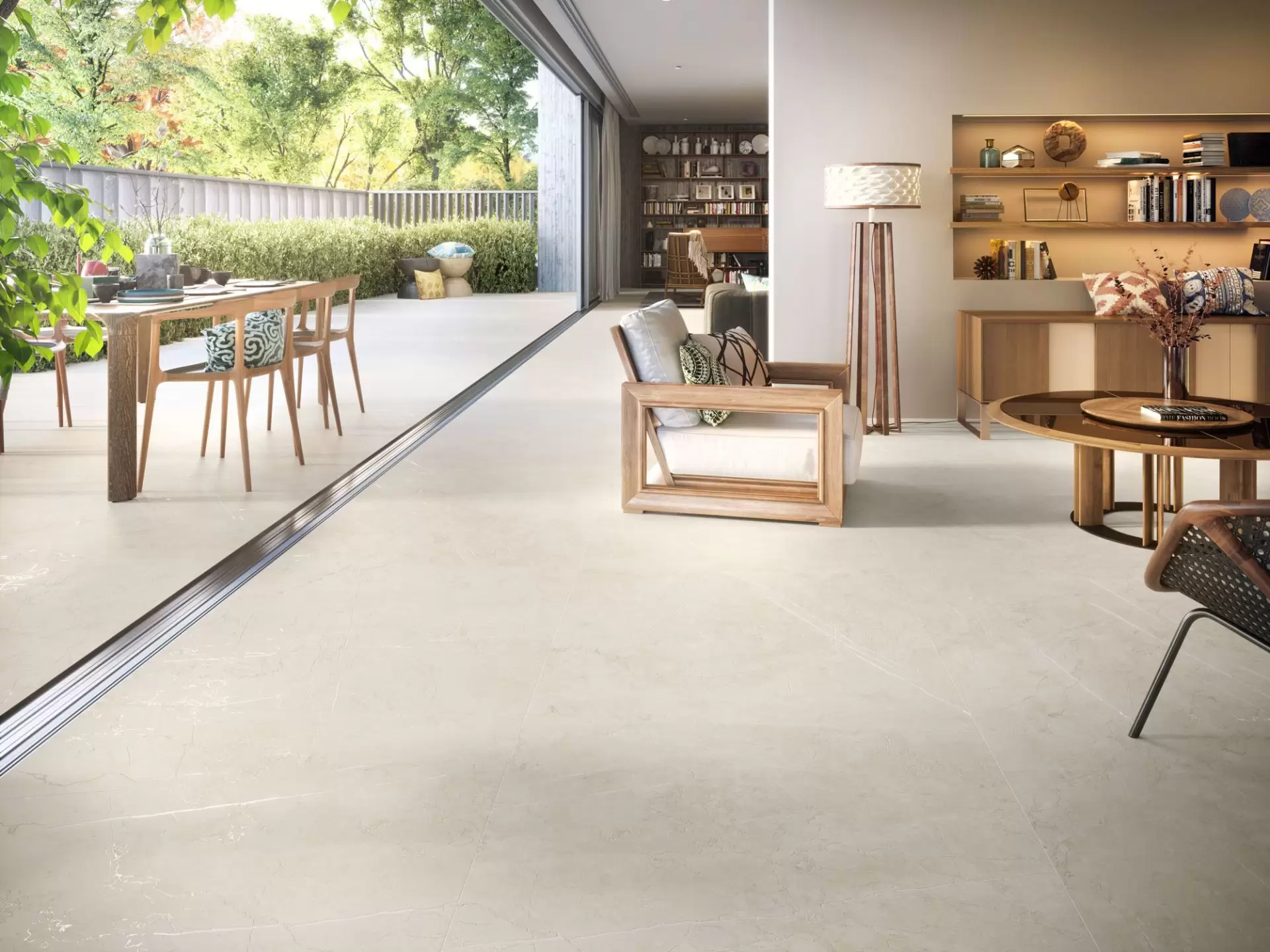 Porcelanite Dos has a wide range of collections inspired by these timeless materials with special finishes in which technology and attention to detail make them unique, becoming trends for terraces.
Would you like to know more?